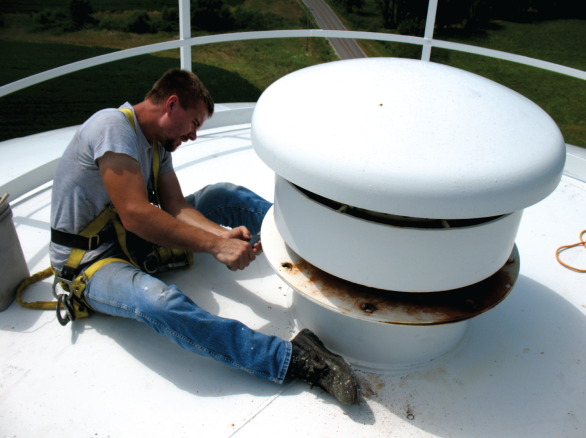 We offer complete sanitary and construction inspection services.
During a routine sanitary inspection, we will drain your water storage tank, perform a basic interior cleaning, and evaluate your tank for sanitary issues that might be present. You will receive a full written report detailing the specifications of your tank and the condition that it is in, along with full photo documentation of the storage tank and inspection process.
Construction inspection services are offered for all phases of construction from planning to tank erecting and coatings applications. Our inspectors will ensure that all work is being performed according to the construction specifications and will file regular reports detailing the findings with the tank owners or representative engineers.